Is your home overrun with unwanted clutter? Does your space feel cramped because of years' worth of junk piling up? Wondering if it's worth hiring a junk removal service?
It's time to regain control of your living and working spaces. If you're in dire need of a Junk Removal Service, you've come to the right place. 
In this comprehensive guide, we'll explore everything you need to know about junk removal, how to choose the best service, and why it's essential for maintaining a clean and organized environment.
Why Choose a Junk Removal Service?
1. Efficiency and Convenience
Junk removal services are the most convenient way to get rid of unwanted items, whether it's old furniture, appliances, or general debris. 
They do all the heavy lifting and disposal for you, making the process quick and effortless. Quite often, if you have big heavy items then they're not going to fit into your car. 
Even if they could, do you really want to be breaking your back trying to fit a fridge onto the backseat of your Toyota Carolla?
2. Environmental Responsibility
Responsible junk removal services prioritize eco-friendly practices. They ensure that items are disposed of properly, recycled when possible, or donated to charitable organizations. 
Here at Mango Rubbish Removal, we have many ties with the local charities on the Sunshine Coast that make this process effortless. This helps minimize the environmental impact carried out by hiring a junk removal service.
3. Safety First
Professional junk removal teams are trained to handle heavy, bulky, or hazardous items safely. They have the right equipment and expertise to prevent accidents or injuries that might occur during DIY removal. 
Some item's such as fridges, freezers, dishwashers and washing machine require heavy duty trolley's to help move them safely. The last thing you want to do is pull a muscle for the sake of clearing your junk.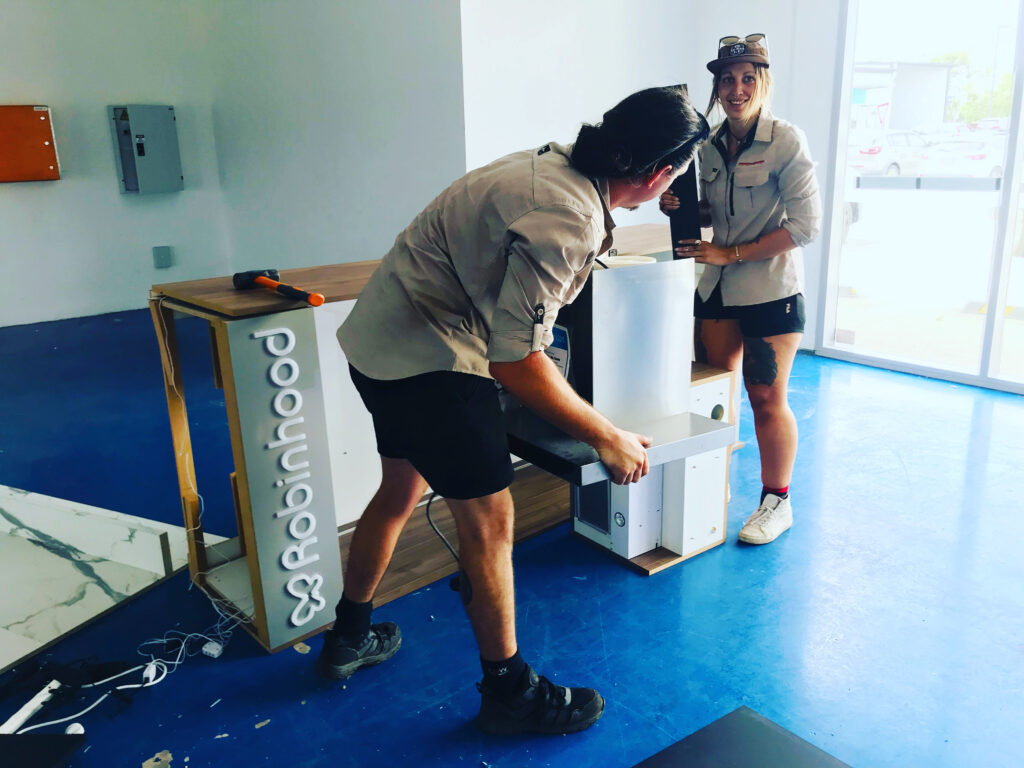 How to Choose the Right Junk Removal Service
Selecting the right junk removal service is crucial for a smooth and efficient experience. Here are some factors to consider:
1. Reputation and Reviews
Check online reviews and ratings. A local service with a strong reputation is more likely to provide quality service. 
Look for testimonials from previous customers to gauge their satisfaction and opinions. If you take a moment to look at our online reputation, you'll see why we're rated number one on the Sunshine Coast.
 It's our core principles of honesty, integrity and transparency that keeps the locals loving us every day of the week.
Do yourself a favor and only hire a junk removal service with a star rating of 4.5 or higher and be wary of business owners who don't even bother to reply to their reviews. If a rating is one star or five stars, it doesn't really matter, it still warrants a response in my opinion. Just do your homework.
2. Services Offered
Ensure the service you choose can handle the type of items you need to remove. Some may specialize in residential junk removal, while others cater to commercial clients or construction debris. 
Do some research online and make sure the junk removal service can handle your job request professionally and has the vehicles and man power to do so.
3. Pricing and Quotes
Get multiple quotes and compare pricing to ensure you're getting a fair deal. Be wary of services that offer significantly lower prices, as they may cut corners on safety or environmental practices. 
I've heard scare stories by some locals on the Sunshine Coast stating that they receive a low price over the phone, only to have a guy turn up on the day and quote it much higher. 
I've got a feeling this happens when hiring all kinds of tradesmen though as there is cowboys in every industry. If you're unsure, ask for a formal written quote rather than a verbal one.
4. Licensing and Insurance
Verify that the junk removal service is properly insured. This protects you and your property in case of any accidents or damages during the removal process. 
Don't be afraid to ask the question to a junk removal business owner. If they don't have public liability insurance then run for the hill. 
As part of our processes here at Mango, we constantly have to ensure our insurance policies are up to date as we are contracted to some of the big insurance, restoration and building companies in Queensland and many real estate agencies on the Sunshine Coast too.
The Junk Removal Process
Once you've selected a junk removal service, the process is straightforward:
Contact the Service: Reach out to the chosen service provider via phone, email, or their website to schedule an appointment.
Assessment: A team of professionals should visit your location to assess the items that need to be removed and provide a more accurate quote or at the very least, see if you can send them some photo's before hand.
Removal: On the scheduled day, the team will arrive with the necessary equipment and start removing your junk.
Responsible Disposal: The junk removal team will ensure that items are disposed of responsibly, recycling or donating whenever possible.
Conclusion
Choosing a reputable Junk Removal Service can be the key to a cleaner, more organized, and clutter-free living or working space. The convenience, efficiency, and environmental benefits of hiring professionals make it a wise choice for tackling your junk removal needs. 
Remember to do your research, get a written quote, and choose a service that aligns with your values and requirements.
Are you ready to take the first step in decluttering your life? Contact Mango Rubbish Removal on 0426873226 and find out why we are rated the best Junk Removal Service in Sunshine Coast.
Cheers,
Jeremy