Deceased estate clearance is a crucial step in managing the assets and belongings of a loved one who has recently passed away.
It's a process that involves sorting, organizing, and disposing of personal property, often accompanied by emotional and logistical challenges. In this blog post, we're going to explore the ins and outs of estate clearance and provide you with valuable insights and tips to make the process as smooth as possible.
After completing over two dozen clearances this year on the Sunshine Coast alone, the Mango team has seen it all. 
Whether you're tackling a big five bed property on acreage, or simply a small one bed unit in a retirement village, it will certainly come with it's challenges. 
So I hope this article helps in some small way to help you handle the process in a stress free manner. Let's dig in…
What Is An Estate Clearance?
An estate clearance is essentially all tasks involved in clearing the entire contents and belongings from a person's home once they have passed away.
This process can be simple or complex but one thing it will always be is challenging. 
It will often involve having to sort through, categorize, document and remove the decease persons personal items.
It's not uncommon for some people to have accumulated huge amounts of material possessions over their lifetime and if their health has been in decline for some years prior to their passing then it could amount to monumental amounts.
In most instances, once the estate is cleared the property gets listed for sale and the proceeds divided between the relevant beneficiaries.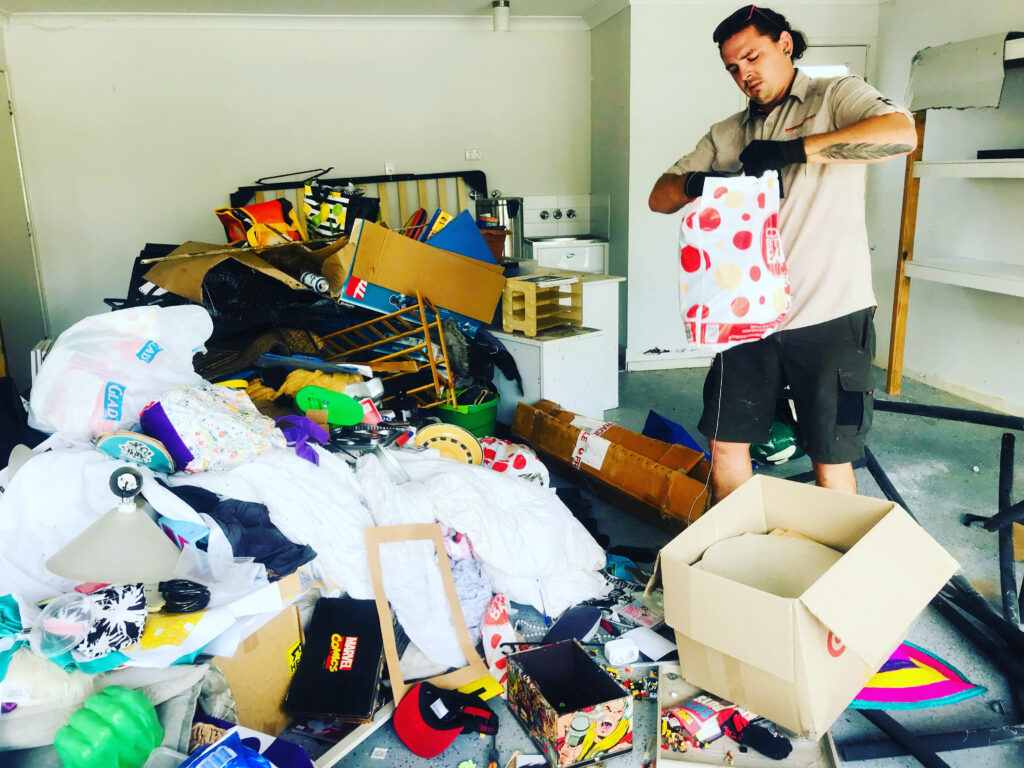 The Importance Of A Deceased Estate Clearance
Clearing an estate is more than just a logistical task; it's also an emotional time for you and your family. If you are the executor of the will then you will most likely be facing all sorts of challenges and are often having hard conversations at a time when you are most vulnerable.
Losing a loved one is an extremely difficult time for you so give yourself permission to tackle the task at your own pace and don't let external pressures rush you into making poor decisions. 
You've just lost somebody significant so be kind to yourself.
Typically, we find that when our client's are trying to organize an estate clearance, the three most important fundamentals are:
Financial Matters:

 Estate clearance can help maximize the value of the estate, ensuring that heirs and beneficiaries receive their fair share.
Emotional Closure:

 It provides emotional closure for the family and allows them to grieve without the added burden of property management.

Property Sale:

 For those looking to sell the property, effective estate clearance is vital to prepare the house for sale and secure a good price.
Quick Fire Tips For An Estate Clearance
It's fair to say that no estate clearance is going to be easy.
Chances are, you have a huge list of things to get through, family members to consult with as well as lawyers to talk to.
It can certainly be over whelming and stressful so follow these top tips to help create a smooth process:
Plan Ahead:

 Start early and create a comprehensive plan to guide you through the process.
Consult Professionals:

 Seek assistance from estate clearance service or appraisers for an accurate valuation of assets.
Embrace Technology:

 Use online platforms and apps to organize, list, and sell items more efficiently.
Donate and Recycle:

 Consider donating usable items to charities and recycling what can't be donated.
Legal Guidance:

 Consult a lawyer to navigate any legal requirements, such as probate or tax issues.
Family Communication:

 Keep family members informed and involved in the process, especially if sentimental items are involved.
Emotional Support:

 Acknowledge and address the emotional aspects of estate clearance, and seek emotional support if necessary.
So What IS The Secret Sauce To A Stress Free Estate Clearance?
I know you came looking for the secret sauce so here it is…
You use common sense and hire professional help from a local company that prides itself on clearing estates with honor, respect and dignity.
(Your disappointed I know, but stay with me for a minute)
I realize I'm blowing my own trumpet here but I take real pride in the service we've created here at Mango and in fact, it was only after receiving so many positive compliments from our previous customers that I decided to start refining our offering to people needing help with clearing a deceased estate.
Because when you're facing the challenges of estate clearance, you're probably the one responsible for all the other responsibilities that come along with being executor of the will.
Which means a lot of stress, burden and decision making.
And so with those challenges in mind  I decided to create full scale, fuss free service offering that helps you to clear the property in uber fast time so you can either sell the property or get it ready for the rental market.
What Goes Into Our Deceased Estate Clearance Service:
Here's a brief outline of what our offerings can entail:
Identification of contents:

 We start by scoping out the property to identify what contents have been left behind by the deceased. This can range from furniture, clothing, tools, sentimental items, vehicles and pretty much everything in between. During this process we will work closely with you to identify items that is valuable, disposable and sellable. We'll also aim to pinpoint any family heirlooms or sentimental items.
Clearing of contents: Once we've liaised with you and any other relative parties, we begin by sorting any items that can be donated to local charities such as Salvos or The Endeavour Foundation. Sometimes these organizations will come to the property and collect items but what we're seeing now is that these charities are sometimes unable to facilitate removal of goods if they are either too heavy or are located upstairs. If this is the case and it's feasible then we will transport these donatable goods ourselves.
Purchase of goods: In some instances, your deceased friend or relative may have left valuable goods in the property that would be beneficial to sell for a monetary gain. We will either look to purchase these from you or on sell them on your behalf. Either of these options can help offset the cost involved in the estate clearance.



Removing rubbish: More often than not, most deceased estate's will have some items that are simply not worth donating or selling and are destined for the dump. It's unfortunate but also unavoidable. We will however, aim to recycle as much as possible from the disposable rubbish that remains.
Getting ready to sell:

 If you're looking to put the property on the market then chances are it could quite possibly need some TLC to bring it up to scratch and create a sale worthy property. We can assist with minor works such as mowing, pressure washing, cleaning and painting. If the scope of works is beyond our capabilities we can facilitate other contractors to come to site and carry out further works to get the property up to scratch.
Real estate referral:

 If you're in need of a local agent to help market the property and get it sold fast then we can recommend some of the top performing, industry experts. We have close ties with a lot of agencies such as Ray White, Harcourts, Century 21 and Re-Max just to name a few.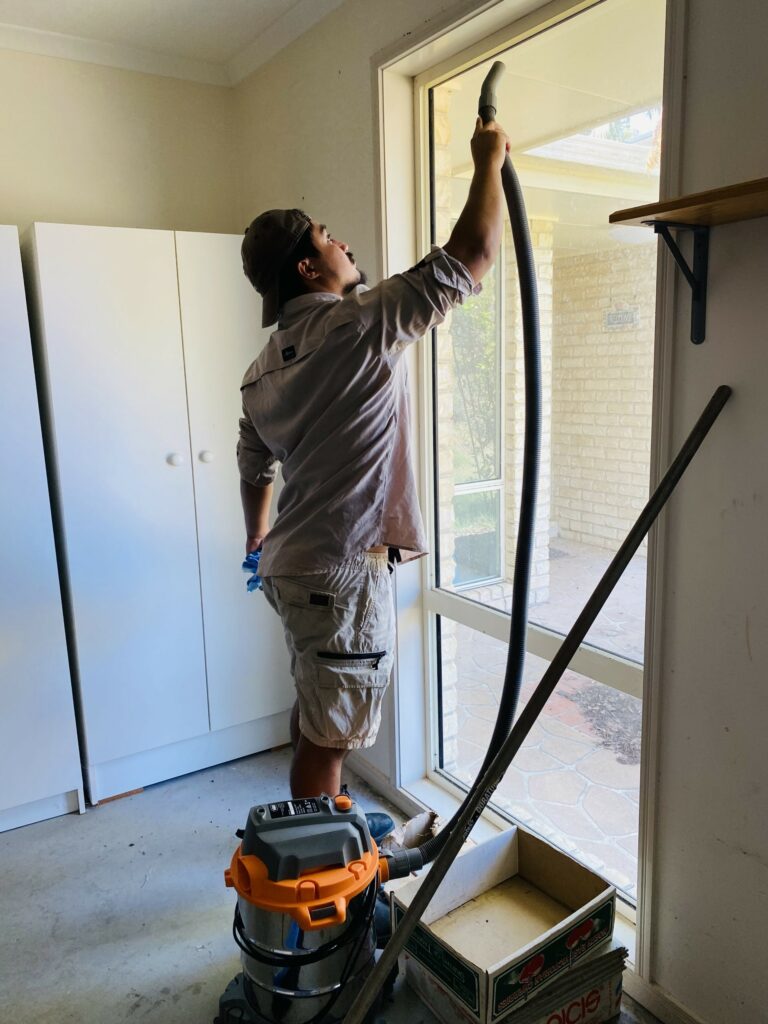 Look, I know you're facing a daunting task ahead and it's understandable that you're feeling overwhelmed by the thought of clearing an estate but hear me when I say, you're not alone.
Estate clearing can be a monumental task when faced when also faced with all the responsibilities that come with being Executor Of The Will and even if you're not the executor, simply having to face the reality that you've lost a loved one and now have to rifle through their belongings to clear their home containing their life's belongings is an extremely difficult thought to come to terms with.
So hear me clear: 
'Don't suffer alone and don't be afraid to reach out for help"
Our team is here to assist you every step of the way and can customize our service to meet your requirements.
We can meet you at the property at a convenient time, craft a bespoke quote to suit your needs and clear the estate in next to no time. 
Leaving you to carry on with other pressing issues and creating time to grieve where necessary.
We can often clear the property within 7 days of attending the site for an initial assessment meaning you can get the property on the market fast and start moving towards a sale.
Our goal is to make this entire process from start to finish, seamless and smooth.
If this sounds like something your interested in then feel free to reach out to me personally by filling out this contact form.
I look forward to talking with you.
Cheers,
Jeremy
PS. Here's an example below of some of our recent work where Ray White agent Gregory Ward achieved $1,095,000 for this property in Buderim after we cleared four huge truck loads of contents.
As you can tell from the photo, we're pretty proud of what we do.